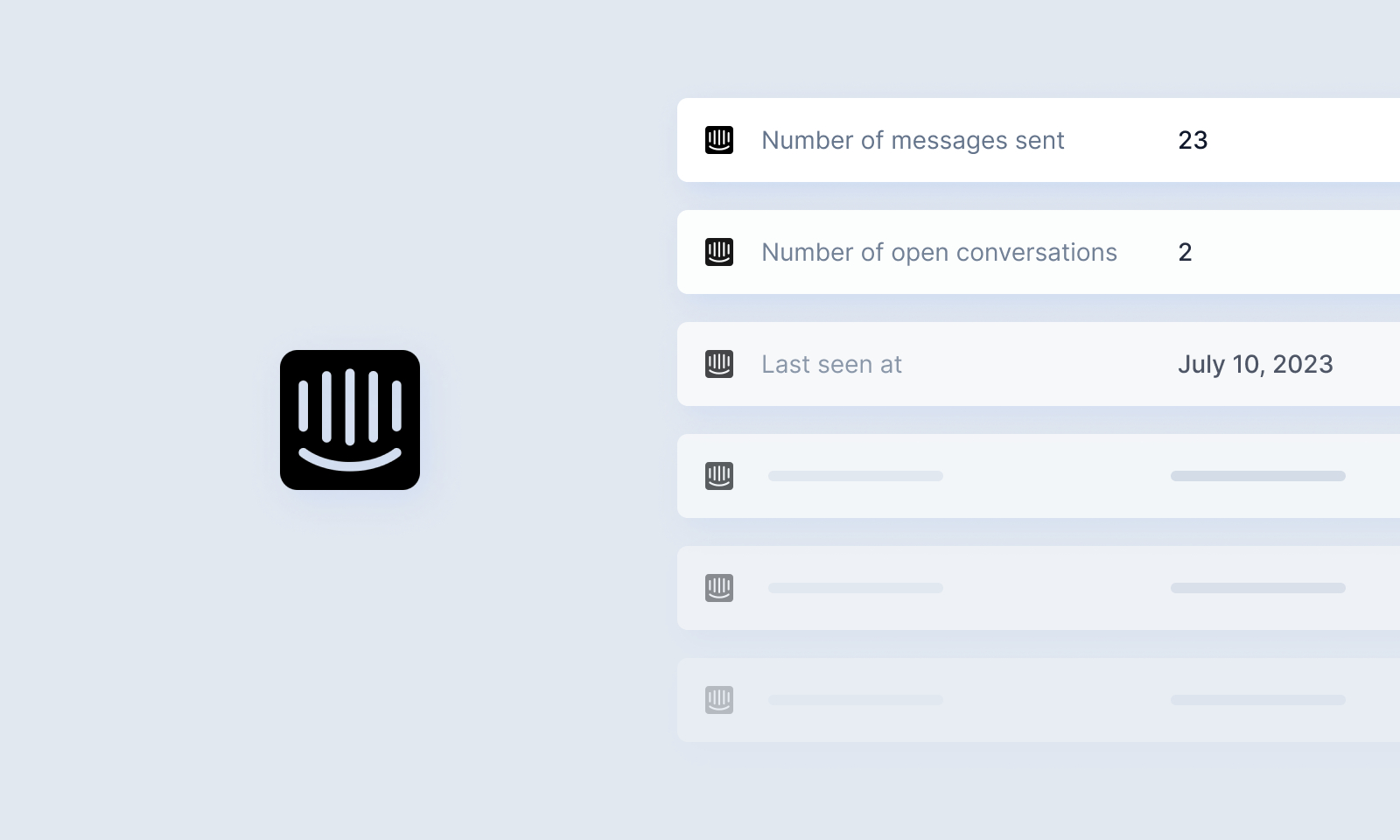 DATE:

AUTHOR:

Team Poggio
DATE:
AUTHOR: Team Poggio
What is it?
The Intercom integration syncs conversations and activity data to your Poggio workspace. Conversations will be surfaced in the activity feed for related accounts and contacts. This integration will also create new contacts from Intercom, ensuring you never miss a new relationship.
How do I use it?
Follow our Intercom Connector walkthrough to set up the integration. Existing contacts will automatically be updated with new properties, including:
Last Seen At

Number of Open Conversations

Number of Messages Sent
Use these new properties in collections to detect users with declining engagement or that may be in need of additional support.