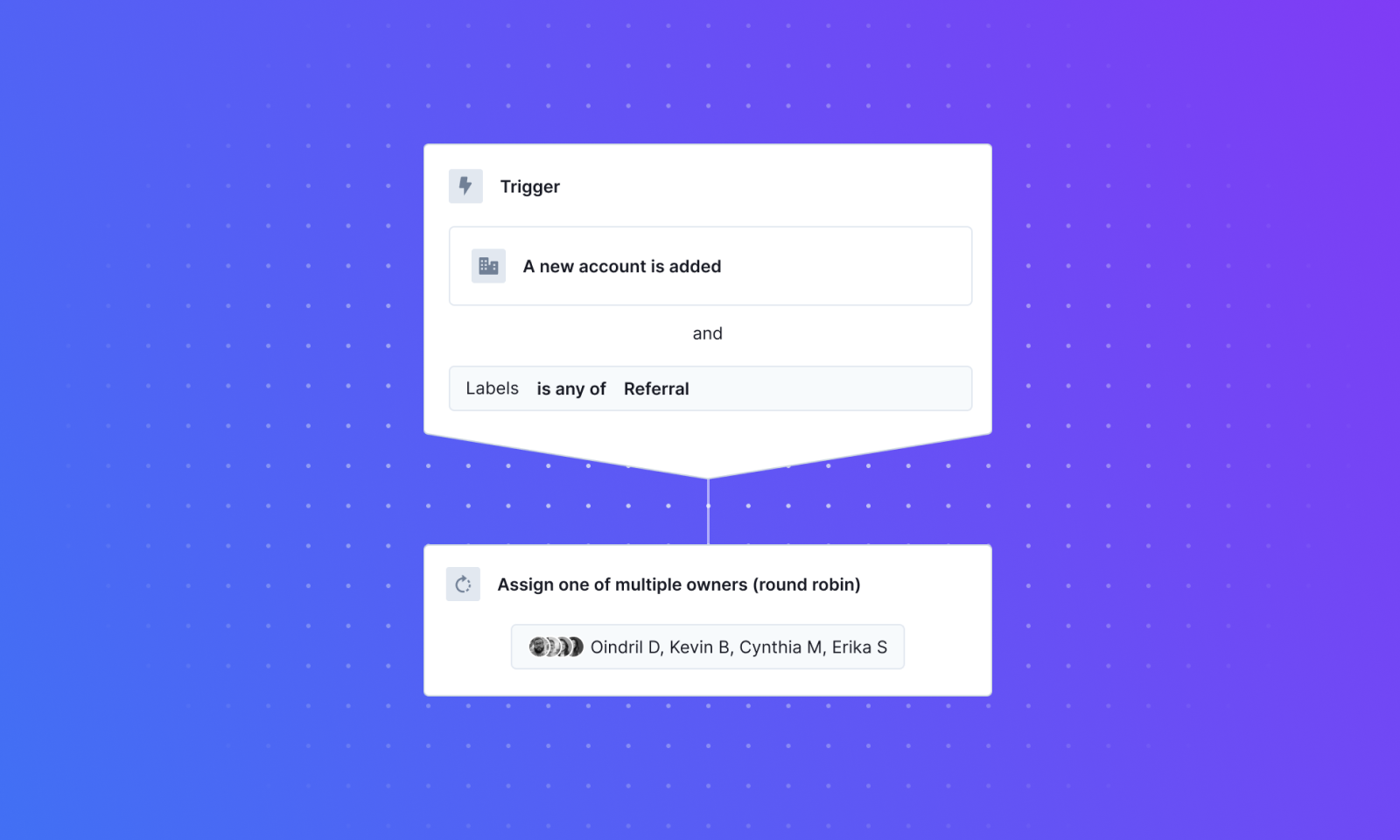 DATE:

AUTHOR:

Team Poggio
DATE:
AUTHOR: Team Poggio
What are they?
Automations are combinations of triggers and actions driven by filter criteria that complete repetitive tasks on your behalf.
How do I use them?
Set up workflows that automatically assign owners. Use your data to route new accounts and opportunities to the right team members based on region, contract value, service plan, and more. Maintain visibility while saving time by reviewing recent activity logs for each sequence.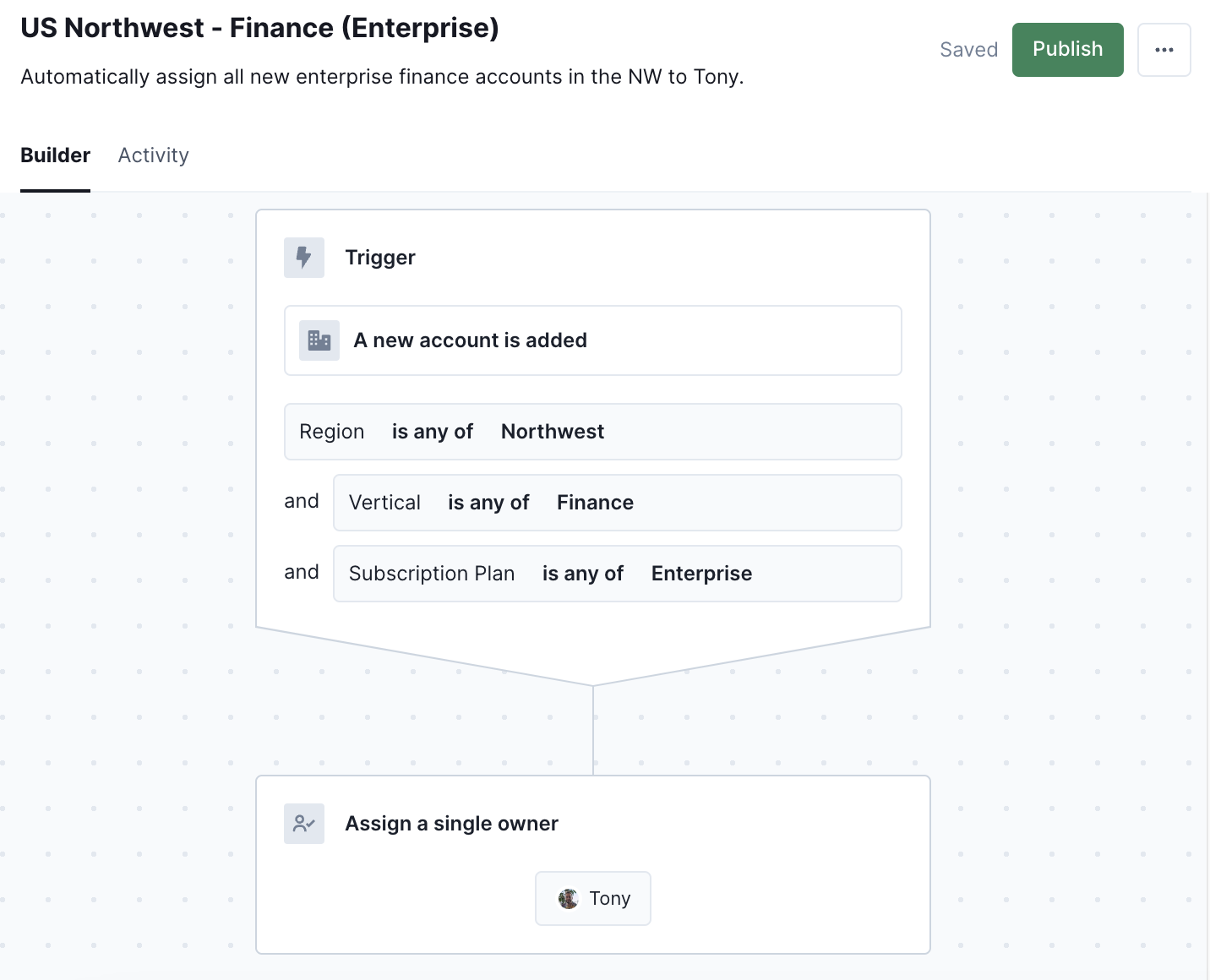 Check out our create automations walkthrough for detailed setup instructions. This feature is currently in Beta we would love to hear your feedback - please let us know what you'd like to automate next at support@poggiolabs.com.